Top Zombie Gore Fests of All Time
The following is a list of my very favorite zombie movies of all time. Of course I'm a fan of the classics and a huge fan of George Romero, but this list is comprised of movies I found particularly creepy as well as unhindered by the technology of the time. These movies are creepy, gory and yes sometimes funny. Leave a comment if you disagree or check out this link to get your zombie fix here.
Aug 02, 2015 - youtube.com -

102
This is hands down my all time favorite zombie movie. It's a perfect marriage of comedy and gore. It holds all of the tenants of a great horror film with just enough comedy to make you laugh out loud at wholly inappropriate times. Shaun of the Dead stars Simon Pegg and Nick Frost. We find our cast of ne'er do wells 1 day before the apocalypse. Our heroes go out for a heroic night of drinking and come to in the land of the walking dead. Part 1 of the Cornetto trilogy.
Aug 02, 2015 - youtube.com -

106
I'm sorry to say that I enjoy the remake of this Romero classic. It employs the use of actual amputees as actors and benefits from modern day CG and filming tactics. Starring , Sarah Polley Horror Remake HD Ana, a young beautiful nurse finishes her day-shift at the hospital to return home to her beloved husband, they make love and sleep together...and then he tries to eat her.
Aug 02, 2015 - youtube.com -

113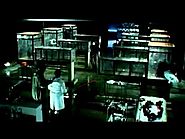 Aug 02, 2015 - youtube.com -

116
The sequel to the successful 28 Days Later. The film pick up six months after the Rage virus has spread through all of London and beyond. The United States Army has restored order and is repopulating the quarantined city, when a carrier of the Rage virus enters London and unknowingly re-ignites the spread of the deadly infection, wreaking havoc on the entire population.
Aug 02, 2015 - youtube.com -

115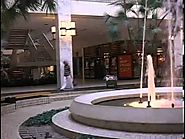 The characters in this film helped define the Zombie genre. They helped Romero the father of the dead define his horror movie template. In the original incarnation of this zombie classic we find our heroes locked up in a mall. Alone 3 people hide themselves from the rotting horde that awaits them outside.
Aug 02, 2015 - youtube.com -

121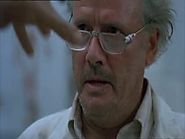 Original theatrical trailer for George A. Romero's "Day of the Dead", the 1985 follow-up to the classic 'Dawn of the Dead' (1978). Watch the entire movie here and make your own decision. It's very 80's. It's crazy campy. In a capitalized word it's AWESOME!
7
Night Of The Living Dead 1990
Aug 02, 2015 - youtube.com -

129
In this recreation of Romero's 1968 cult classic NIGHT OF THE LIVING DEAD, seven strangers find themselves trapped in an isolated farmhouse while menacing zombies are awakened from death by the return of a radioactive space probe. This incarnation of the Romero classic had a better budget and technology to make this a step above the original. Romero defined this genre and it would be nowhere without him, but this movie had the technology the first one needed.
Aug 02, 2015 - youtube.com -

105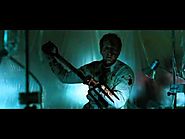 I have to admit I have not seen the original "The Crazies" another film from George Romero, but this one was done so expertly that it could not be left out. The story of the Crazies is that (Trixie) a type of nerve gas is released in a remote small country town. The chemical released in the water supply makes the town blood thirsty and overall badness ensues.
Aug 02, 2015 - youtube.com -

108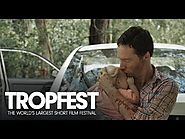 This is by far the most endearing zombie flick I've ever seen. Stranded in the midst of a zombie apocalypse, a man sets in motion an unlikely plan to protect his precious daughter. Finalist of Tropfest Australia 2013.
Aug 02, 2015 - youtube.com -

132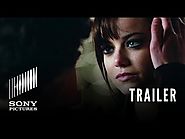 Nerdy college student Columbus (Jesse Eisenberg) has survived the plague that has turned mankind into flesh-devouring zombies because he's scared of just about everything. Gun-toting, Twinkie-loving Tallahassee (Woody Harrelson) has no fears. Together, they are about to stare down their most horrifying challenge yet: each other's company.
Aug 02, 2015 - youtube.com -

106
Even though this had absolutely nothing to do with to do with the Max Brooks book this movie still stood up...kind of..
A U.N. employee is racing against time and fate, as he travels the world trying to stop the outbreak of a deadly Zombie pandemic.
12
Night of the Creeps 1986
Aug 02, 2015 - youtube.com -

118
In 1959, an alien experiment crashes to earth and infects a fraternity member. They freeze the body, but in the modern day, two geeks pledging a fraternity accidentally thaw the corpse, which proceeds to infect the campus with parasites that transform their hosts into killer zombies.
13
Resident Evil Apocalypse 2004
Aug 02, 2015 - youtube.com -

125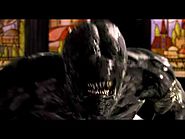 They've made entirely too many of these movies, but I have to say that the first 2 Resident Evils really holdup. Alice awakes in Raccoon City, only to find it has become infested with zombies and monsters. With the help of Jill Valentine and Carlos Olivera, Alice must find a way out of the city before it is destroyed by a nuclear missile.
14
Survival of the Dead 2009
Aug 02, 2015 - youtube.com -

141
On an island off the coast of North America, local residents simultaneously fight a zombie epidemic while hoping for a cure to return their un-dead relatives back to their human state.
Aug 02, 2015 - youtube.com -

119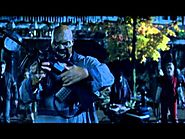 The living dead have taken over the world, and the last humans live in a walled city to protect themselves as they come to grips with the situation.
16
Cockneys vs Zombies 2013
Aug 02, 2015 - youtube.com -

143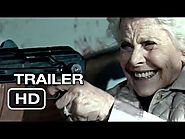 A gang of bank robbers fight their way out of a zombie-infested London. This is another tongue in cheek funny zombie comedy that doesn't skimp on the gore. The aforementioned bank robbers make their way to an old folks home where their beloved grandfather, played by Alan Ford; a.k.a. Bricktop of Snatch fame. He's a surly cunt that leads the seniors to safety.
17
Dead Snow 2 Red vs. Dead 2014
Aug 02, 2015 - youtube.com -

105
The gruesome Nazi-zombies are back to finish their mission and collect their ill gotten Nazi war gold. This movie starts off exactly where the original Dead Snow left off except this sequel isn't in German with English sub titles. In this case the sequel, in my opinion; is better. It's definitely funnier. This movie does not take itself seriously at all. It's a bit campy and along side the reanimated Nazi soldiers is a zombie fighting brother sister team that comes from America to chew bubble gum and kick ass...and they're all out of bubble gum.
Watch the original Dead Snow dubbed in English for free on Youtube.
Aug 02, 2015 - youtube.com -

105
Timmy Robinson's best friend in the whole wide world is a six-foot tall rotting zombie named Fido. This is an entirely different kind of zombie movie where the walking dead play a more helpful role in society rather than eat brains. Think of this movie as Pleasantville had a baby with the Romero original Night of the Living Dead. <-- Watch the entire movie on Youtube @ that link.
Aug 02, 2015 - youtube.com -

141
Life After Beth Official Trailer #1 starring Anna Kendrick, Aubrey Plaza, Dane DeHaan and directed by Jeff Baena. Zach is devastated after his girlfriend, Beth, unexpectedly dies. When she suddenly rises from the dead, he sees it as a second chance and decides to do and say every thing he wishes he had while she was still alive.
Aug 02, 2015 - youtube.com -

119
Aug 02, 2015 - youtube.com -

135
22
Wyrmwood Road of the Dead
Oct 17, 2015 - youtube.com -

141
This Australian zombie flick takes a different spin on the walking dead. It would seem that there blood is combustible. It's a funny and well written ghoulish romp. This gory horror stars Jay Gallagher, Bianca Bradey, Leon Burchill & Luke McKenzie On the eve of a zombie apocalypse, Barry's sister Brooke is kidnapped by a sinister team of gas-mask donning soldiers and experimented on by a deranged doctor.
Oct 26, 2015 - twitter.com -

143
The latest Tweets from ʎןpɐǝp pǝu (@NDeadly). #Zombie movie reviews and other such ghoul related news. #thewalkingdead FB Fans - https://t.co/nHWCI0kWui. Walking the Earth
HEY GOOGLEBOT
This actual list lives on the List.ly website. The list you're currently crawling now is being generated by the List.ly plugin for WordPress. The Yoast SEO plugin alerted me that my page had a poor SEO index as there was next to no content on this page. That's true because the List.ly plugin references the list site via a short-code that syndicates the list here. I wasn't sure if this was looked at poorly by Google hence the explanation.
Comments
comments
Zombie Gore Fests that Stand the Test of Time
Click To Tweet